Welcome to My Worlds!
I never thought that when I started writing a book based on the poem "The Highwayman" that five years later, I'd have a total of six books, a novella and a short story available on Amazon.com. It's a little wild to think. The guilt instilled in me through 12 years of Catholic school has me looking over my shoulder trying to see when the other shoe is going to drop. I still feel a little bit like a fraud, but then, as one writer on a panel at Windycon said, we all do at points in our careers. I'll keep writing and editing and trying to publish (I try very hard not to take that part for granted). So, I hope you'll all stay with me as I find new worlds for all of us to explore and new characters to follow!

Check out my blog: http://rebeccalfrencl.blogspot.com/
Follow me on Facebook and Twitter too!
https://www.facebook.com/pages/Rebecca-L-Frencl/115163871892050
@rlfrencl
I have a lot of giveaways, freebies and excerpts on my FB page! All new release information will be there too!

COME SEE ME....
SPEAKING INFORMATION:
If you'd like me to come talk to your group about my books, writing, publishing or about how to get kids to read, please visit the Speaking Engagements page for more information or just contact me through the form below. I'd love the opportunity to come talk to your library, school or group!
​
Powered by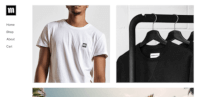 Create your own unique website with customizable templates.